Bible Block of the Month Classes
September 2022 - May 2023
"May the God of hope fill you with all joy and peace
as you trust in him, so that you may overflow with
hope by the power of the Holy Spirit."– Rom 15:13
At times God seems very close and hope becomes so real that it's almost tangible. But at other times, especially when tragedy or hardship crashes upon us, we wonder whether our hopes will break apart and leave us exposed, vulnerable and overwhelmed.
In this "Hope" study we will bring our doubts and fears to the surface and face them honestly. But we will also allow the great hope we have in Jesus Christ to calm our fears and fill us with joyous anticipation.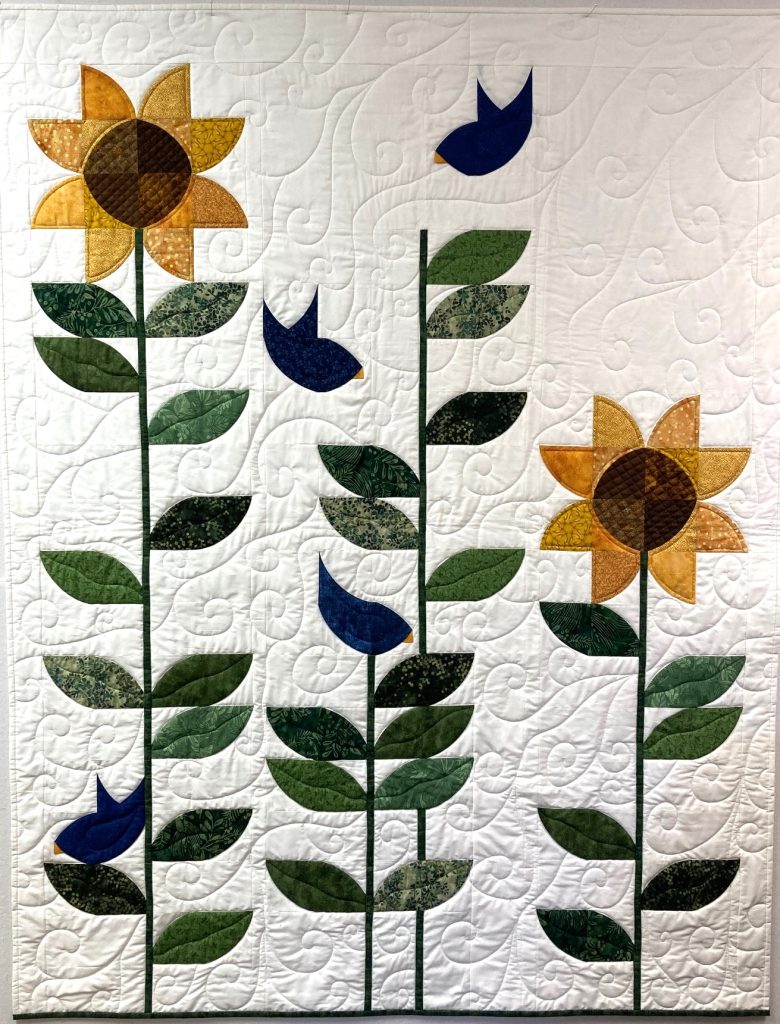 DATES & ADDITIONAL INFORMATION
Classes will be held at the Living Threads ministry center on the 2nd full week of each month
Cost is $25/month
Tuesday from 10 am to 1 pm & 1 pm to 4 pm: 9/13, 10/11, 11/8, 12/13, 1/10, 2/14, 3/14, 4/11, 5/9
Wednesday from 1 to 4 pm: 9/14, 10/12, 11/9, 12/14, 1/11, 2/15, 3/15, 4/12, 5/10
Thursday from 10 am to 1 pm and 1 pm to 4 pm: 9/15, 10/13, 11/10, 12/15, 1/12, 2/16, 3/16, 4/13, 5/11
REGISTRATION INFORMATION:

Our program is designed for quilters with experience as an advanced beginner skill level or above.
A kit fee of $40 is due at the time of registration
A supply list is available at the time of registration for fabrics needed to make the quilt.
CLASS FEES:
$25 will be charged to your debit/credit card automatically each month.
If you prefer, the program may be paid in full by check or one time credit card payment of $225 at the first class.
REGISTRATION: Contact Jill at Living Threads 748-6505 or email at: jill@livingthreadsministry.org
ON SITE CLASSES INCLUDE:
Use of Babylock "Katherine" sewing machines
Cutting and ironing stations
Detailed quilting instructions written just for this class
Bible Study and Sewing facilitators along with refreshments
YOU WILL NEED:
CLASS KIT: $40
QCR Mini Ruler

Mini Wonderful Curves quilt book with 6 patterns

Hope Bible Study Book


Quilt label
Previous Bible Block of the Month Quilts
2019/20 Sermon on the Mount Sampler Quilt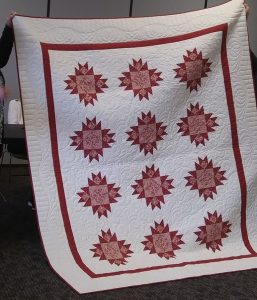 2021/22 Red Hot Faith Quilt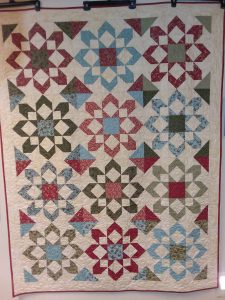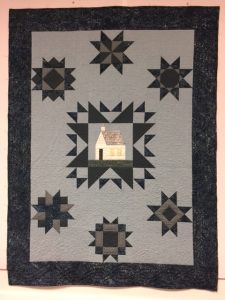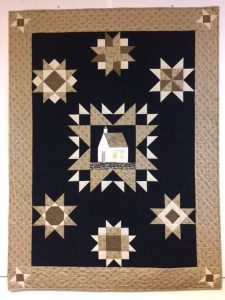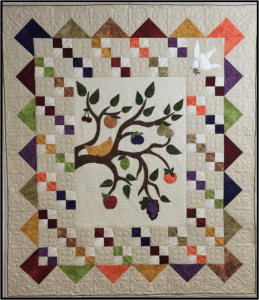 Fruits of the Spirit 2018/19
Heart of the Psalms 2012/13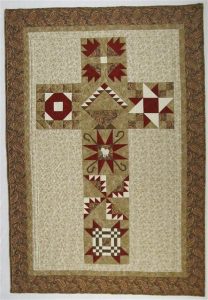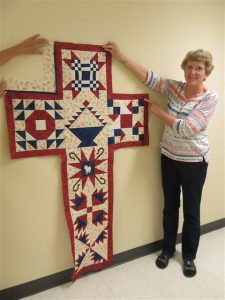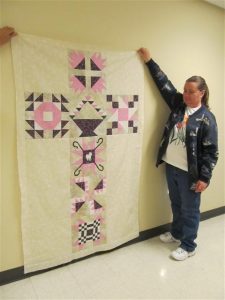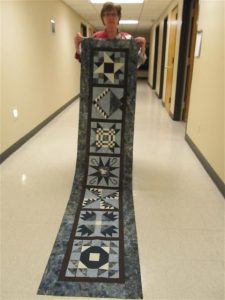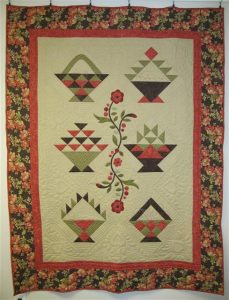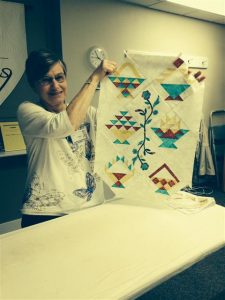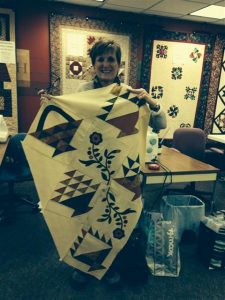 Women of the Old Testament 2014/15