Bible Block of the Month Classes
September 2023 - May 2024
Christmas begins what Easter celebrates.  The child in the cradle becomes the King on the cross.  The promise of Christmas brings a lifetime of hope.
In  the 4 month study of "Because of Bethlehem", it will revive your wonder that the One who made everything chose to make himself nothing for us.
In the 5 month study of "He chose the nails", we take comfort that Jesus understands everything you face in this life. He chose to be one of us, to forgive us, love us forever, and to give us victory!!
Click Here to view the class information sheet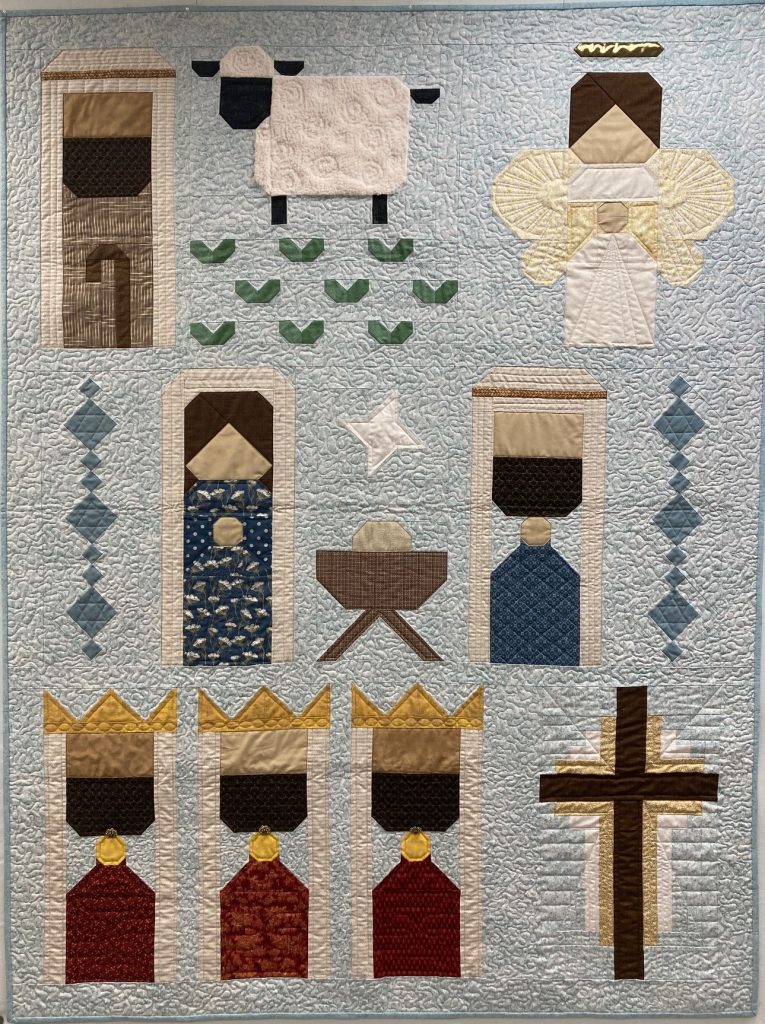 DATES & ADDITIONAL INFORMATION
Classes will be held at the Living Threads ministry center on the 2nd full week of each month
Cost is $25/month
Tuesday from 10 am to 1 pm & 1 pm to 4 pm:   9/12, 10/10, 11/14, 12/12, 1/9, 2/13, 3/12, 4/9, 5/14
Wednesday from 1 to 4 pm:  9/13, 10/11, 11/15, 12/13, 1/10, 2/14, 3/13, 4/10, 5/15
Thursday from 10 am to 1 pm and 1 pm to 4 pm:  9/14, 10/12, 11/16, 12/14, 1/11, 2/15, 3/14, 4/11, 5/16
REGISTRATION INFORMATION: 

Our program is designed for quilters with experience as an advanced beginner skill level or above.
A registration fee of $25 is due at the time of registration
A supply list is available at the time of registration for fabrics needed to make the quilt.
CLASS FEES:
$25 will be charged to your debit/credit card automatically each month. 
If you prefer, the program may be paid in full by check or one time credit card payment of $225 at the first class.
REGISTRATION:  Contact Jill at Living Threads 748-6505 or email at:  jill@livingthreadsministry.org
ON SITE CLASSES INCLUDE:
Use of Babylock "Katherine" sewing machines
Cutting and ironing stations
Detailed quilting instructions written just for this class
Bible Study and Sewing facilitators along with refreshments
Enjoy many new and established friendships
YOU WILL NEED:
HELPFUL EXTRAS AVAILABLE AT GADGETS GALORE
1.5″ X 12.5″ Creative grids ruler

Quick Quarter ruler

Fine point Frixion pen


Fabric folding pen
Previous Bible Block of the Month Quilts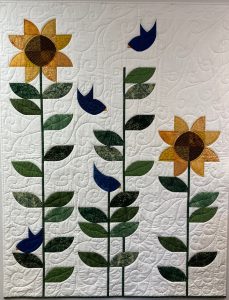 2022/23 Seeds of Hope Quilt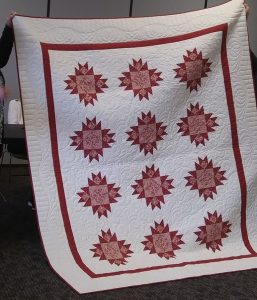 2021/22 Red Hot Faith Quilt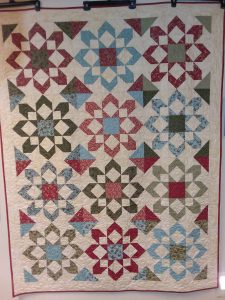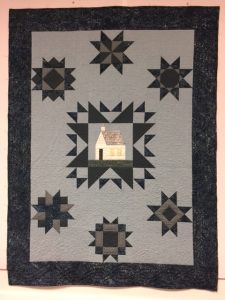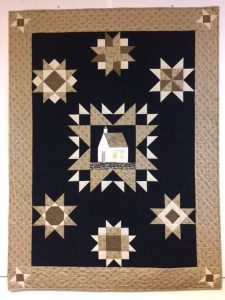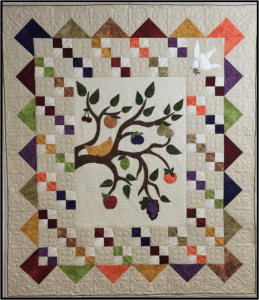 Fruits of the Spirit 2018/19
Heart of the Psalms 2012/13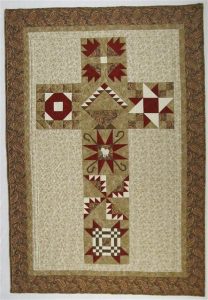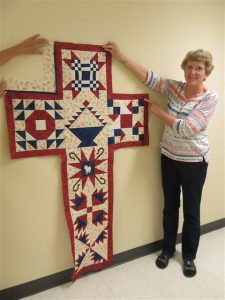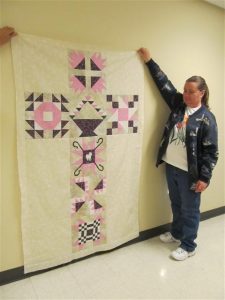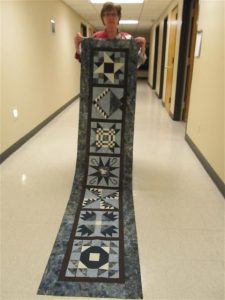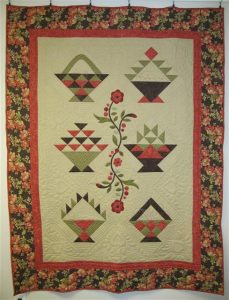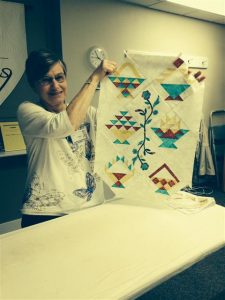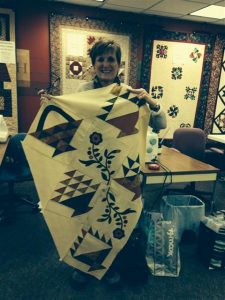 Women of the Old Testament 2014/15