Donate
Dear Friend,
I'm sitting at my desk reflecting on 2019 with a heart full of gratitude and wanted to send you this note. 
First, I want to say thank you to everyone who has contributed to Living Threads this year.  I am very humbled and appreciative of the trust and support you give to the mission of Living Threads.
Second, I have exciting news to share!
I just learned that a group of Living Threads partners wants to help us meet our annual budget for 2019.  They are offering a matching grant, dollar for dollar, for the first $10,000 donated.  That means when you give before December 31 you can double your donation!  Would you consider helping us raise the final $21,000 needed to reach our goal?
As you may know, God has called us to serve three groups: those grieving locally, nationally, and abroad; to equip the Bible Clubs to reach hundreds of children in Kenya with the gospel of Jesus Christ; and to allow our dedicated volunteers the opportunity to serve the Lord with the talents He has created within them. When you give to Living Threads you are investing in real peoples' lives!
Thirdly, some of you reading this note may have already donated at our annual banquet in October and if so, I thank you so very much for your contribution.  Please feel no obligation to give again.  I just wanted to share this exciting match opportunity with everyone in case you wanted to have the chance to double your dollars.
Please know how overwhelmingly grateful I am for each of you and the way you faithfully support Living Threads. Your prayers, encouragement, and generous giving continue to help move this ministry forward in our God-sized vision.
We cannot do this work alone, thank you for choosing to be on this Kingdom journey with us!!  
Jill Dannenberg, Executive Director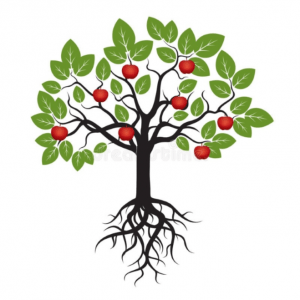 Miraculous things happen when God's people invest in His Kingdom. Sewers invest their time, using their skills to serve the grieving; families invest their money by donating for volunteer hours put into making their memory quilt; the fruit of His kingdom buds as children in Kibera benefit from donations. We can only imagine what more God will do!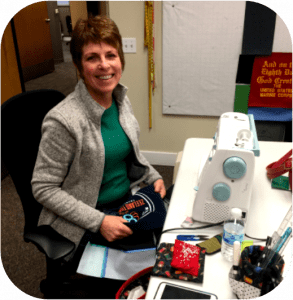 Volunteer quilters like Katie spend one to two days per week piecing and praying for grieving families.
Volunteers form the branches of Living Threads, bringing comfort to those who are in desperate need of comfort.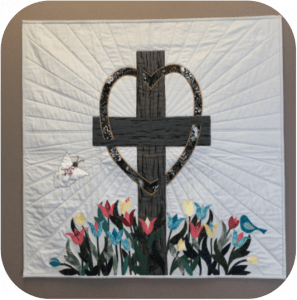 Finished quilts tell the stories of the person they honor. This quilt story tells of a deep faith in Christ and a simple love of tulips and her Dutch heritage.
In gratitude, a donation is made to the ministry based on the number of hours that volunteers spent making their personalized quilt.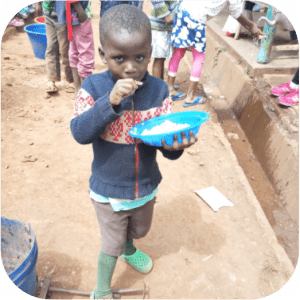 Quilt recipient families make donations to Living Threads based on the number of volunteer hours that go into making their memory quilt. 
100% of that donation goes to children living in desperate poverty in the Kibera Slum, Nairobi, Kenya.
Your gift to Living Threads brings hope to a grieving wife, husband, parent or child which in turn gives life to children in the Kibera Slum of Kenya. You bring comfort and healing to the grieving. You give the children of Kibera nourishment for their hungry tummies, a safe and loving environment, but, most importantly the opportunity to hear about salvation through Jesus Christ.
Thank you for choosing to support the ongoing work of Living Threads. Because of your sacrifical gift more families and children will experience the joy of knowing others care about their pain and are willing to help!

BUDGET………a word that often causes us to cringe but it's a necessity to be good stewards of the resources God has entrusted to us.
Our "Circle of Friends" give monthly to help meet those "budgeted" expenditures that allow Living Threads to exist.
Would you consider sacrificially giving $10, $20, $30 or more per month? This could be done through your debit/credit card or bill pay.  Your monthly support would be an important investment in God's Kingdom work to help us serve the grieving, suffering, needy, and poor.  To become one of our special "Circle of Friends" please (click here) to print the form to register.
Shopping With Purpose….Help Living Threads earn $1,000!  
It's simple: either drop off or mail your original Family Fare and D&W receipts to help us collect 150,000 points. Spartan will then donate $1,000 to us!