Donate
Advent reminds us that Christ came to give life and give it abundantly (John 10:10). Grief and hopelessness tries to rob us of this promise, but your gift to Living Threads will help defeat this lie.  
People that are crushed by grief and poverty are changed through connections with Living Threads. Consider these two stories (names have been changed to protect privacy) that portray the difficulty of living with grief and poverty and how you can make a difference through Living Threads.
Jayne sinks down on the bed with Jacob's favorite shirt clutched to her heart–the ache a physical pain that rips through her soul.
Why did God let Jacob die? How she longed to wrap him in a bear hug and hear his familiar "I love you mom".
Abraham stands in the path outside his hut in the Kibera Slum outside Nairobi, Kenya. He is so hungry his belly is hurting. His heart hurts too as he worries about his grandmother who is not expected to live. She is the only person he has in the world to take care of him. What will happen when she dies? It is a big worry for a little boy.
Today, Jayne is wrapped in a colorful quilt made from Jacob's favorite clothes, including his favorite shirt. As she touches each design she remembers all the good times they spent together.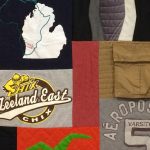 She's so thankful for the quilt and the stories that are woven into each design. The quilt brings healing and lets her share Jacob's life story with visitors and friends.
Abraham's face is wreathed in smiles today. He learned in Saturday Bible Club that God can heal!
He ran home to his grandmother and said "Grandmother, God can make you better! Let's pray to Him and He will heal you!" God heard their prayer and Abraham's grandmother was healed by the Mighty Power of God.
This advent season, you can spread Christ's love, comfort and hope to grief-stricken people like Jayne and hungry and worried children like Abraham with a gift of $500, $200, $50 or $25 to Living Threads.  We are trusting God to provide through His people the final $32,000 needed to meet our budget for 2018.
Advent reminds us of the birth of Jesus, but also that He is coming again! When He comes again, there will be "no more sorrows, no more tears and no more death" (Revelation 21:4).  Until that day, won't you join us in bringing comfort and hope through your gift to Living Threads?
Ways to contribute:
A check payable to "Living Threads".
With your credit card by calling our office at 616-748-6505 or filling out the donation form (click here to print) and mail in. You may also give through PayPal if you prefer.
We also accept donations of stock through Edward Jones. Please (contact us) if you need further information regarding stock donations.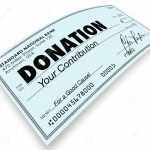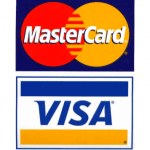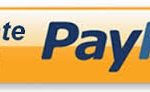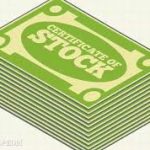 BUDGET………a word that often causes us to cringe but it's a necessity to be good stewards of the resources God has entrusted to us.
Our "Circle of Friends" give monthly to help meet those "budgeted" expenditures that allow Living Threads to exist.
Would you consider sacrificially giving $10, $20, $30 or more per month? This could be done through your debit/credit card or bill pay.  Your monthly support would be an important investment in God's Kingdom work to help us serve the grieving, suffering, needy, and poor.  To become one of our special "Circle of Friends" please (click here) to print the form to register.
Shopping With Purpose….Help Living Threads earn $1,000!  
It's simple: either drop off or mail your original Family Fare and D&W receipts to help us collect 150,000 points. Spartan will then donate $1,000 to us!