Statement of Faith / Core Values
STATEMENT OF FAITH
We believe the Bible to be inspired by the Holy Spirit, the only infallible, authoritative Word of God in all matters of faith and conduct. (Psalm 19:7-9, II Timothy 3:16-17)
We believe that there is one God, eternally existent in three persons: Father, Son and Holy Spirit. (Matthew 28:19-20, Ephesians 4:4-6)
We believe we were created by God, for God and in His image but sin resulted in our total depravity and the necessity of redemption and restoration which only comes through Jesus Christ. (Genesis 1:27, Romans 3:23-25)
We believe in the deity of Jesus Christ as the eternal Son of God. We believe in His virgin birth, His sinless human life, His miracles, His redeeming death on the cross through the shedding of his blood, His bodily resurrection, His ascension to the right hand of God the Father, heavenly intercession for His people, and His personal return in power and glory. (John 1:1-4, Matthew 1:23, Hebrews 4:15, Acts 2:22, Hebrews 9:12, Luke 24:46, Mark 16:19, John 17:20, Matthew 24:30)
We believe that everyone is born with a sinful nature, separated from God. Repentance of sin and faith in Jesus Christ results in regeneration by the Holy Spirit and that Jesus Christ is the only way of salvation. (Titus 3:4-7, John 3:5-7, John 5:24, John 14:6, Acts 4:12, Ephesians 2:8-9)
We believe that the Holy Spirit convicts the world of sin and indwells believers enabling them to live godly lives. (Romans 8:9, Galatians 5:16)
We believe in the resurrection of both the saved and the lost; the saved unto the resurrection of eternal life and the lost unto the resurrection of damnation and eternal punishment. (I Corinthians 15:51-57, Revelation 20:11-15)
We believe in the spiritual unity of believers in our Lord Jesus Christ and that all true believers are members of His body, the Church. (I Corinthians 12:12 & 27, Romans 15-:5-6, Ephesians 1:22-23)
We believe God created each individual for His plan and purpose and that we must dedicate ourselves to the service of our Lord and to His authority over our lives. (Jeremiah 29:11, Romans 12:1)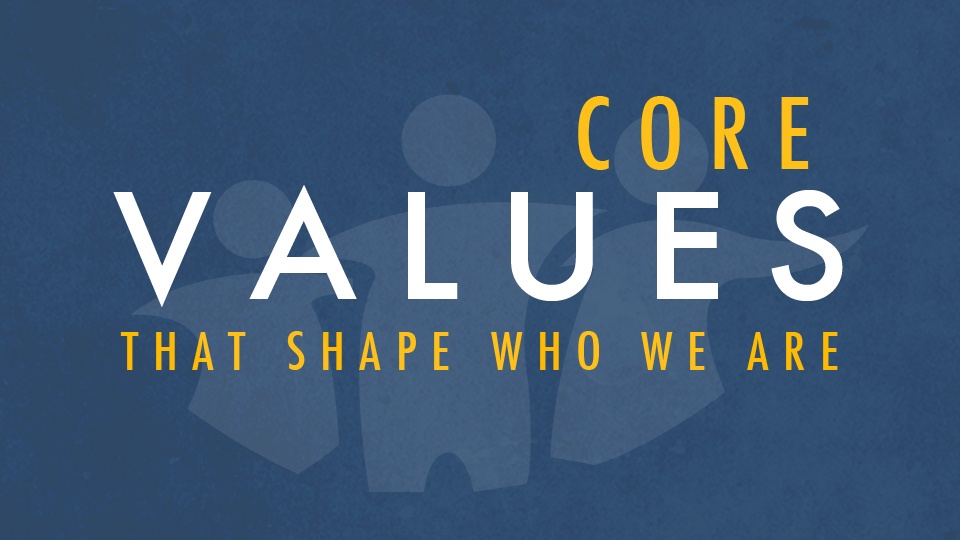 CORE VALUES
As a Christ-centered ministry, Living Threads is committed to exalt the name of the Lord Jesus Christ and to bring honor and glory to him. We are committed to the following core values:
AUTHORITY OF SCRIPTURE
We seek to operate the ministry by scripture, recognizing it as the authoritative Word of God and seek to follow the truths found within.
PRAYERFUL
To be a prayerful and God-led ministry, seeking God's direction and leading empowered by His Spirit. We recognize we can do nothing on our own without being equipped by God. We will trust God to supply all our needs as we do His will in the life of the ministry.
SERVANTHOOD
We will serve others with humility, grace and love which will be central in shaping all our relationships. We believe every human is worthy of respect and dignity in all our interactions.
INTEGRITY
We insist on uncompromising honesty, accountability and transparency in all our dealings. We seek to foster trust in all our communication, operations and partnerships.
EXCELLENCE
While recognizing that we constantly fall short of God's standards, we believe excellence is not perfection but rather giving our best with what God has given us. We seek to conduct ourselves with the highest standards of excellence spiritually, relationally and professionally.
RESPONSIBLE STEWARDSHIP
We will honor, seek, discover, develop and use our God-given gifts for the benefit of others and to the glory of God. We recognize everything we have belongs to God and that we are called to be responsible stewards of all God has given us.
RELATIONSHIPS
We value relationships and seek to work alongside individuals, churches, businesses and organizations to build unity within the body of Christ and to minister as stated in our mission statement.
CONTAGIOUS FAITH
We believe that faith is something caught rather than just taught. Therefore, we seek to live out a faith that is vibrant, authentic and joy filled so others may see Jesus through all we do and say.